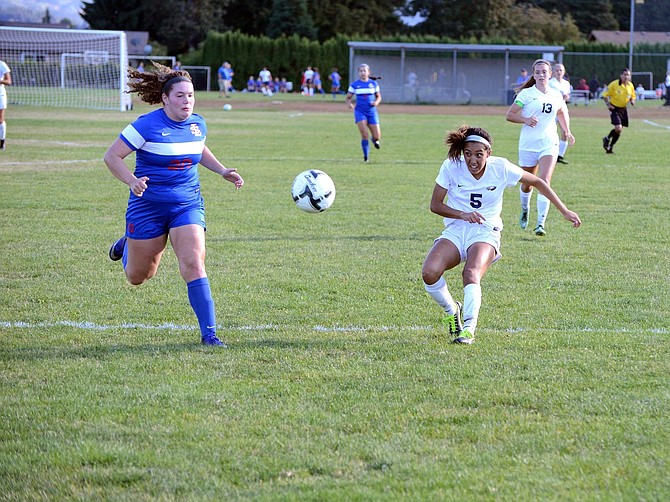 THE EAGLES looked to finish their nonconference schedule strong in order to boost their 5A ranking, which was 15th in the state as of press time. However, HRV ran into two tough La Salle and Barlow teams, both of whom beat the Eagles. Above, Cielo Rivera scores HRV's only goal of the match with La Salle on Tuesday in Hood River.
Stories this photo appears in:

Eagles fall to La Salle at home, 6A Barlow on the road
The end of HRV's nonleague series (save for a game against Woodburn Sept. 29) didn't go exactly as planned for the Eagles, who have been trying to rack up as many nonconference wins as possible to help them gain a higher ranking at the end of the season.