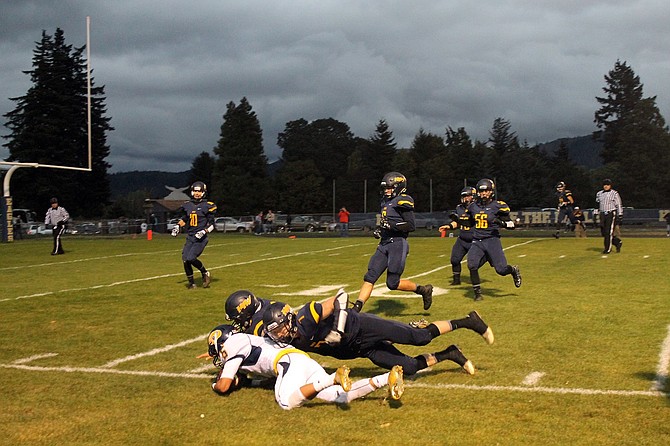 THE HALL OF FAME GAME for the HRV football team was one of the better performances for the Eagles, though the 42-12 result in Bend's favor does not indicate it at first glance. HRV was able to hold the Lava Bears to a 20-6 margin until the final minute of the third quarter, however. Above, Chris McElwee (dark jersey) helps tackle Bend receiver Levi Cockrum.
Stories this photo appears in:

The Hood River Valley High Eagles football team played extremely tough in a Special District 1 home game against the highly regarded and fifth-ranked Bend Lava Bears (4-0). A much younger Eagles (0-4) squad with just eight seniors made a valiant effort against a more experienced Bend team (20 seniors) and they were within two scores for most of the game last Friday.