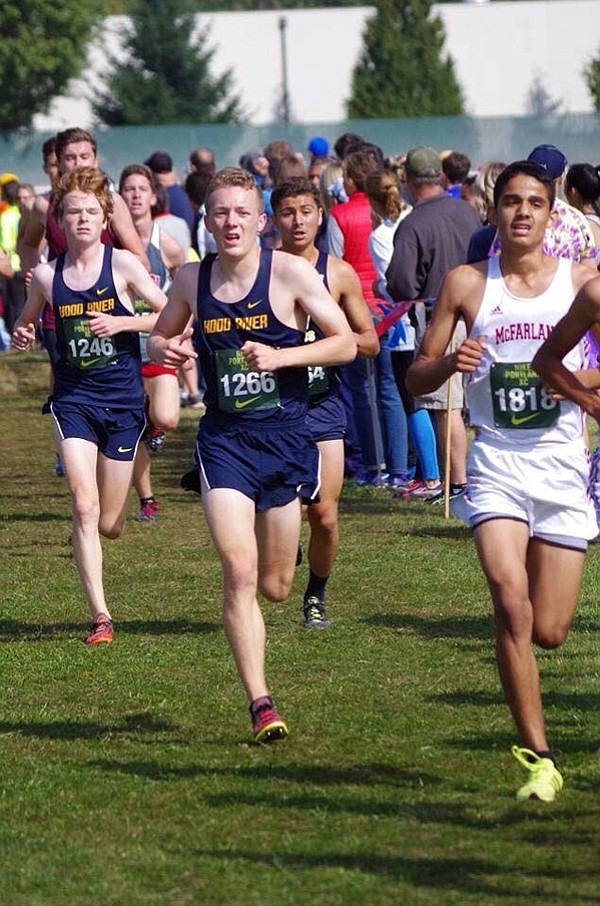 HRV XC had a good showing at the Nike Portland XC meet, with the boys placing fifth and the girls 11th. At far left, Jacob Bromham and Justin Wiley (bibs 1246 and 1266, respectively) run in the boys race, while Lottie Bromham and Daisy Dolan finished in 12th and 20th places in the girls race.
Stories this photo appears in:

HRV boys place fifth, girls 11th at competitive invitational
Saturday's Nike Portland XC meet provided the first major test for the HRV cross country team and Head Coach Brandon Bertram liked what he saw, with only a few reservations.