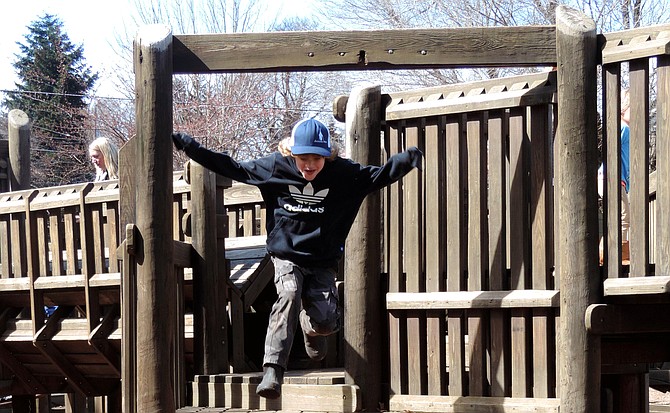 HUNTER QUINNETT, 7, of Parkdale, leaps over his father, Mike, at Hood River Children's Park on Thursday, which proved to be the last full day at the playground structure for awhile. City crews closed the play structure Friday morning and put chain link fence around that section of the park.
Stories this photo appears in:

A chain link fence went up around the playground structure at Children's Park Friday.