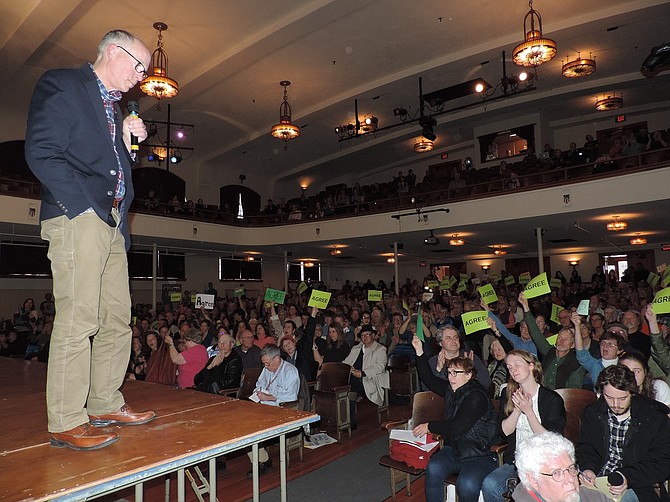 'AGREE' signs rise during a question challenging Greg Walden on his health care insurance stance. That issue, along with immigration enforcement, environmental regulations, and global warming, drew the most fervor from the audience in Hood River. In one prolonged exchange with Dr. Robert Flecker, a Portland epidemiologist, Walden parried questions about his acknowledgement of global warming's causes and what he will do about the problem as a legislator. Asked about the international Paris Agreement on climate change, Walden said he would need to look into its contents, while expressing concern for what it would cost American taxpayers.
Stories this photo appears in:

Walden's hometown audience held back nothing during a tense town hall meeting Wednesday.