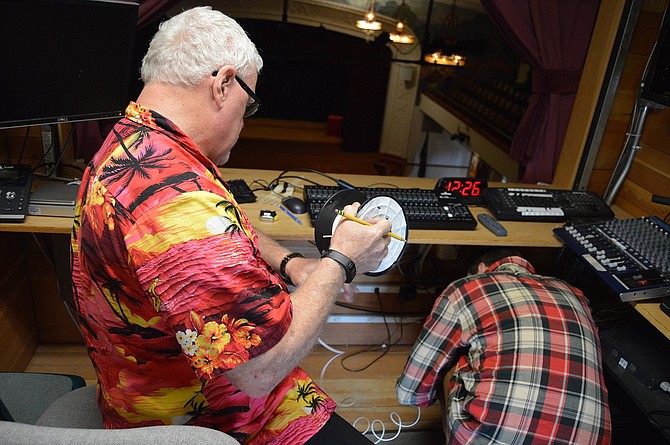 TIM MCGLOTHLIN, left, and Chad Tyler work to install the new hearing loop system — which turns hearing aids into wireless speakers — in the Hood River Middle School auditorium Thursday. EyeOpeners Lions Club has been working on the project for over a year.

Stories this photo appears in:

Five members of EyeOpeners Lions Club and one from The Dalles Lions met at Hood River Middle School on Thursday to install a special piece of equipment in the historic auditorium's lower level.