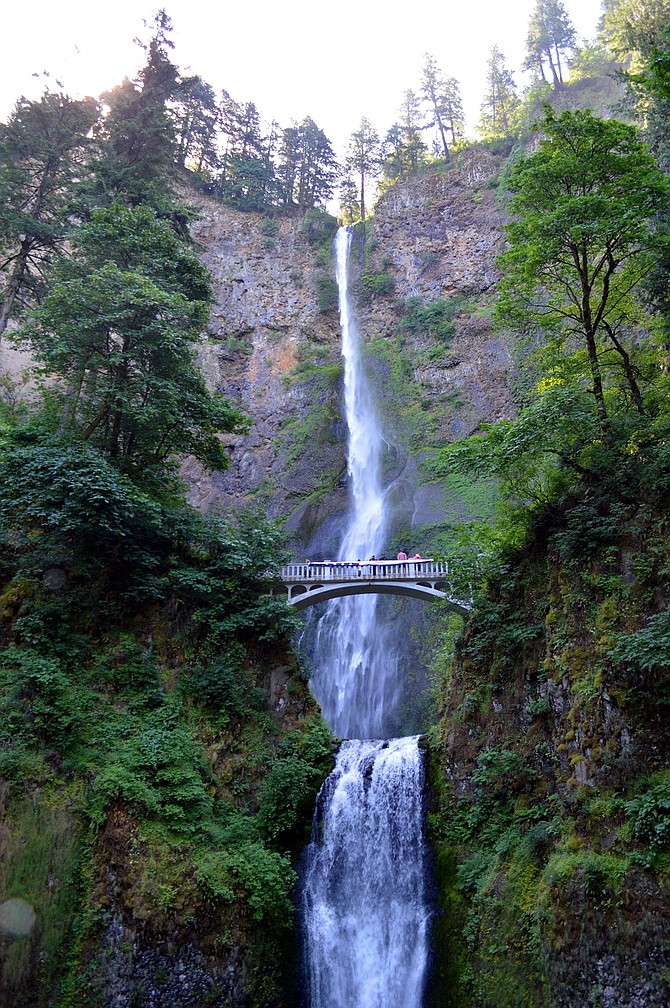 MULTNOMAH FALLS tumble down as pedestrians watch from the iconic footbridge. An attractions list by MSN.com highlights the Gorge, and Multnomah Falls, as one of the 50-state best family attractions. Falls visitors should note Oregon Department of Transportation's Gorge Express shuttle service as a means of weekend transportation between Portland and the falls.
Stories this photo appears in:

MSN 'best of' list gives nod to the Gorge, again
We sure are popular here in the Gorge.