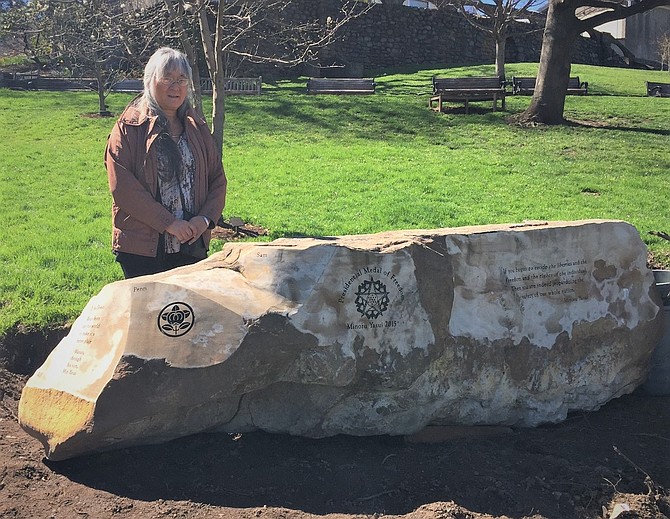 HOLLY Yasui, Minoru's youngest daughter, stands at the legacy stone next to the Hood River Library, just off Oak Street, near Fifth Street, in the Georgiana Smith Gardens.
Stories this photo appears in:

July seemed to melt into August this year, with its relentless heat. The thickening dust of a thousand tractor wheels pulverizing the earth in the race to harvest perishable fruit filled the orchard air with a thick layer of particles. Little relief could be found in the eerily still nights with nary a breath of fresh air to ease the blistering heat.