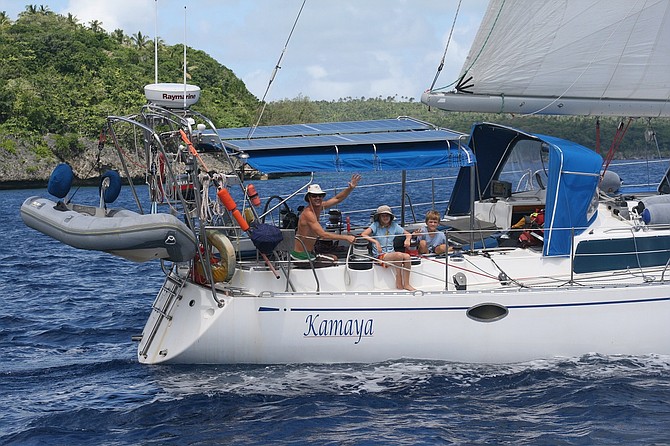 ABOARD the Kamaya near Tahiti, equipped for the 2010 solar eclipse: Tim Rayle and Ruth Berkowitz of Hood River, their children Maya Rayle and Kai Rayle, and Ruth's parents Nate and Myra Berkowitz.

Stories this photo appears in:

During our epic journey sailing across the Pacific Ocean with our family of four, we had the opportunity to witness a total solar eclipse, just south of Tahiti. It required a challenging overnight sail and a little bit of effort to view 100 percent totality.