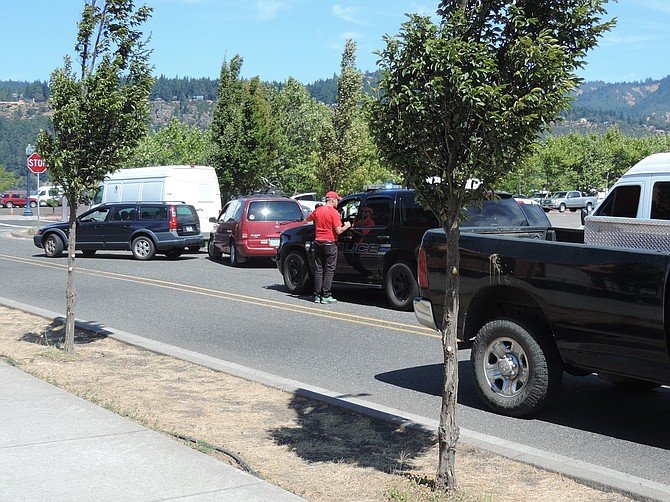 DOUBLE-PARKED, double duty: Tuesday afternoon at the waterfront, two officers respond to a parking argument.
Stories this photo appears in:

The paper was out and an otherwise quiet Tuesday afternoon brought a scanner call I just had to go check out: two drivers refusing to relinquish one parking spot. What we heard was that one guy was preparing to back into a space when another guy squeezed in and stole it from behind. But both were stuck at angles, and blocking traffic.