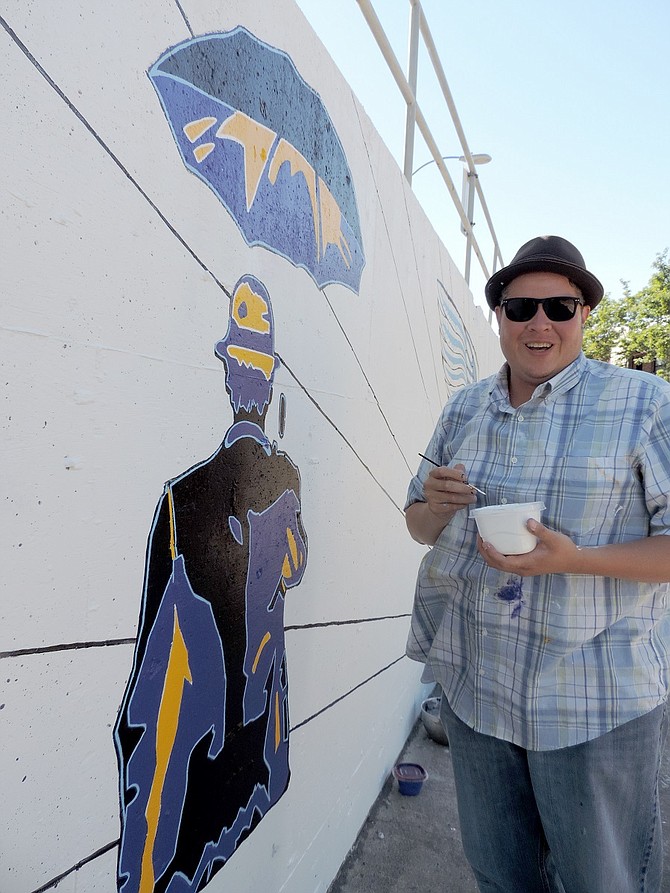 Flowers, candles, tallboys, and a fedora honor the memory of Nate Chavez, the Hood River artist who died Sunday at age 37. Chavez and his The Remains Gallery partner Nik Vik started a mural in May, at the corner of Third and Industrial. Wearing his accustomed headgear, Chavez works in June on the mural's central section, replicating the "Umbrella Man" motif emblemized by the late Forest Andrews, to whom the panel is dedicated. "Frequently, Nate's art boldly exposed the turmoil within him," wrote Chavez's long-time friend and fellow artist m. Eugene. "He stood so strongly and fought so well it was often viewed as an elegant dance rather than the desperate battle it really was."
Stories this photo appears in:

Nate Chavez's work speaks for 'Los otro de lado' by m. Eugene
Nate Chavez brought energy to all he did, and the response following his death seems to be in keeping with that.