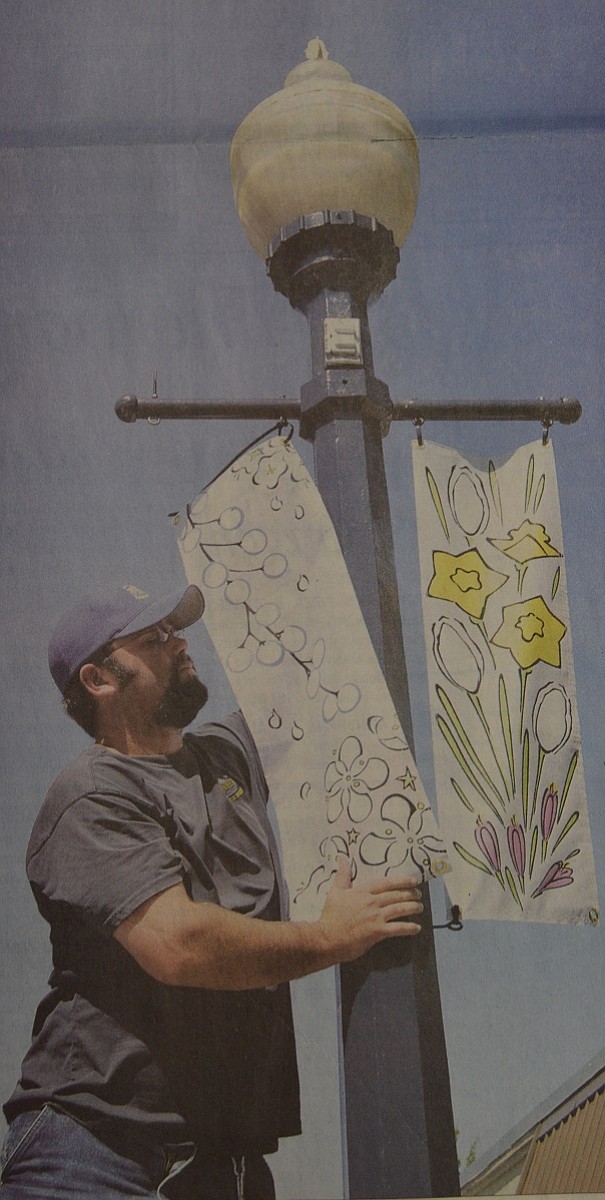 August 25, 2007: A Banner Moment — Tucker Nielsen, a member of Hood River's public works crew, hangs the colorful spring and summer banners created by local artist Tara Schifter Kelley. The city held a contest late last winter and selected festive designs for all four seasons. The beautification project is intended to highlight the Urban Renewal work that has been taking place in the downtown business corridor since 1997. Photo by RaeLynn Ricarte.
Stories this photo appears in:

When the Hood River Swimming Pool closes its doors this Sunday, it may not be for good, Hood River's city council decided Monday.