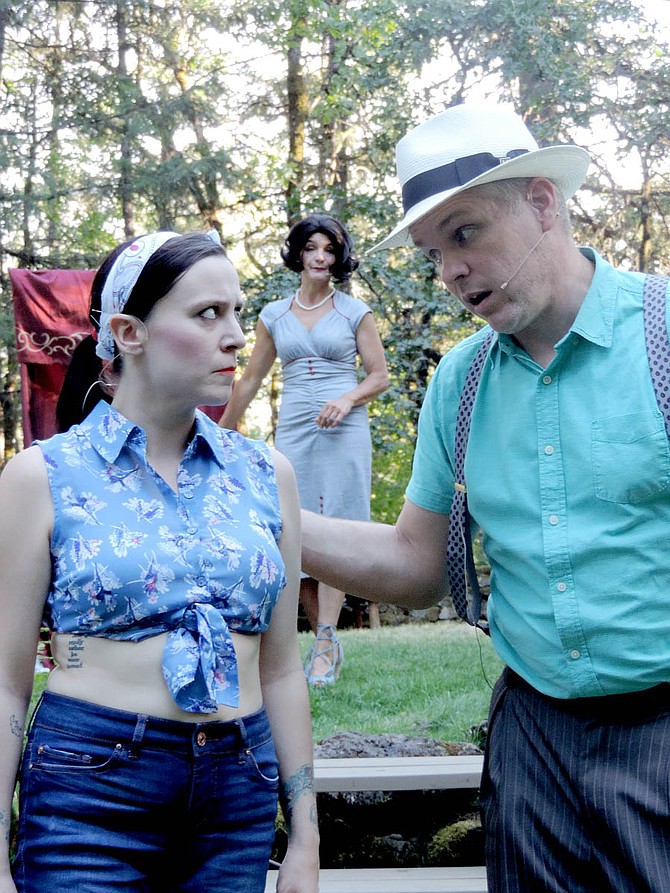 THE IDEAL theatrical title for late July and early August has to be "A Midsummer Night's Dream," and Plays for Non-Profits staged it on the lawn at Stonehedge Gardens Restaurant. Actors included Ashley Will, left, Barb Berry, and Erik Lundby.
Stories this photo appears in:

SUMMER 2017 brought the troublesome combination of heavy smoke in early August and some of the hottest temperatures on record in late July.