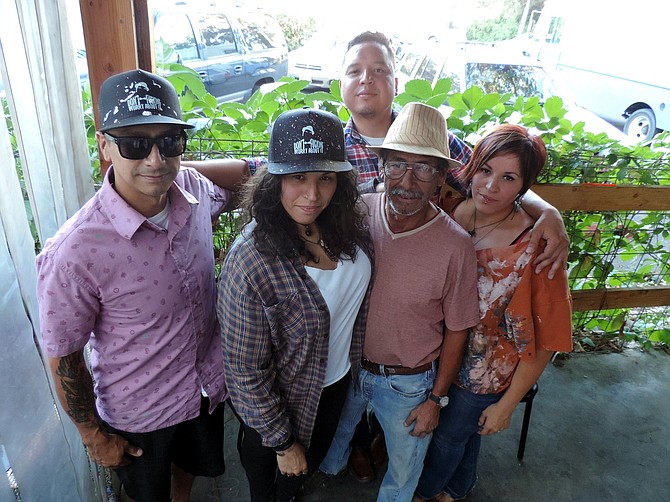 FAMILY members of Nate Chavez, including sisters Melissa, center, and Melinda, flank Nate's godfather (El Padrino) Jesus Flores, Thursday at Red Carpet. At left is Flores' son, Victor Flores, and in back is the Chavez' cousin, Joey Garcia of Indiana.
Stories this photo appears in:

A Silent Auction and Party to benefit the family of Chavez will fill Underground Music Station on Aug. 26, from 8 a.m. to 2 p.m., is in back. Underground Station is located at 500 Industrial Way.