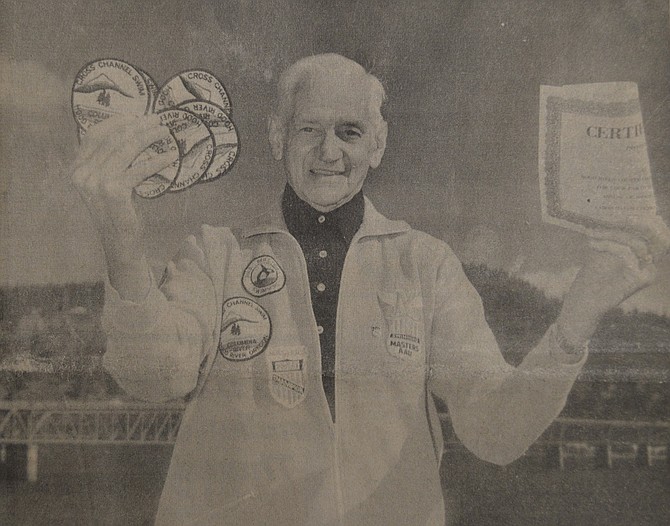 September 1, 1977: Roy Webster, the dean of Columbia River cross channel swimmers, shows the rewards to be reaped next Monday near the spot where he stands. He's holding patches and certificates that will go to swimmers who swim the mile across the Columbia River here on Labor Day. The event, which was become a tradition here, was initiated by Webster over a decade ago. He'll be in the swim again this year. He stresses the Columbia River swim isn't a race, so speed in completing the swim isn't a factor.
Stories this photo appears in:

All schools in the county unit system will open full day classes on Monday morning, Sept. 8. A full staff of teachers will be on hand.