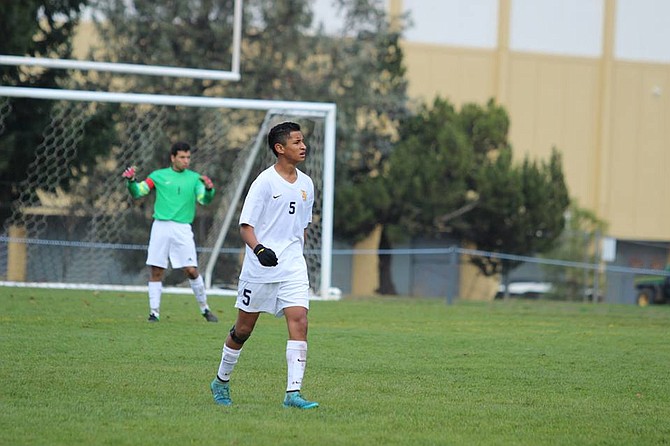 Angel Sonato (above) is a four year midfielder for the HRV boys soccer team. Sonato has won two state titles with the Eagles and is a captain this year.
Stories this photo appears in:

The HRV boys soccer team began their season last week with a jamboree in Woodburn against two of the top teams in the state. In their first matchup they beat Silverton, who are potential state contenders, 3-0, and in the final match of the day against defending state champions Woodburn it was a scoreless draw.