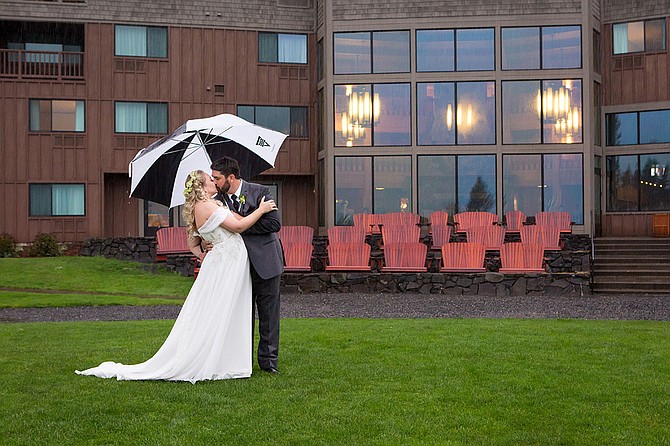 Rhyne Simon & Brandon Perkins married at Skamania Lodge October 9, 2016.
Stories this photo appears in:

MARRIED ON SUNDAY, OCTOBER 9, 2016
Rhyne's parents had discovered Skamania Lodge while on an anniversary trip to Washington and Oregon. The couple knew they wanted a unique destination wedding, and after exploring several options, they decided the Gorge was the best place for their rustic, outdoor tastes. "We love the Pacific Northwest, and knew the lodge was a perfect spot for a destination wedding," Rhyne said.