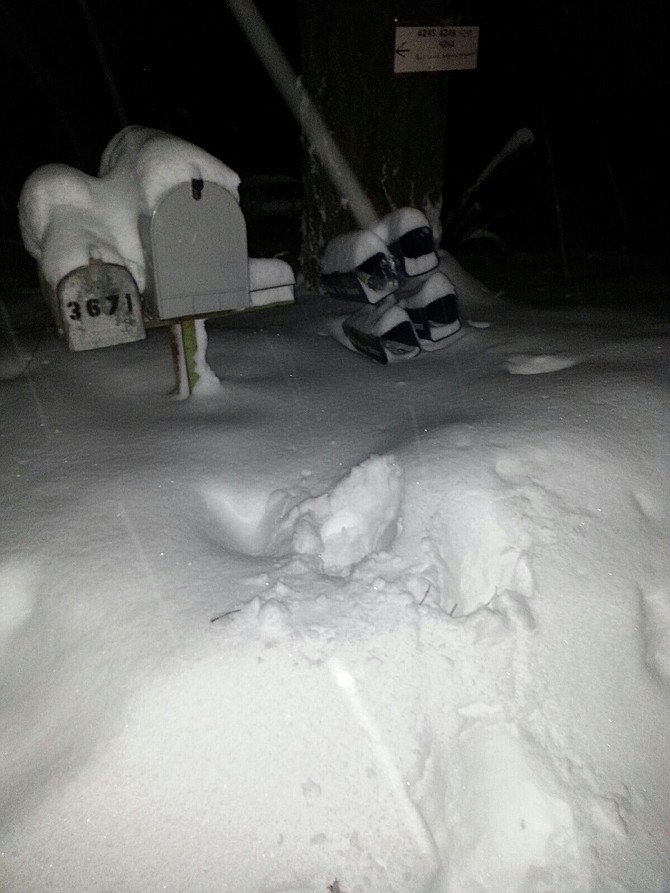 OBSTACLES await carriers as they go about their work. Subscribers are asked to help smooth the delivery of their paper and mail by clearing snow away from vehicle approaches to mailboxes and newspaper tubes. That, and tip your carrier.
Stories this photo appears in:

Thank you for the continued dedication of our newspaper delivery crew.