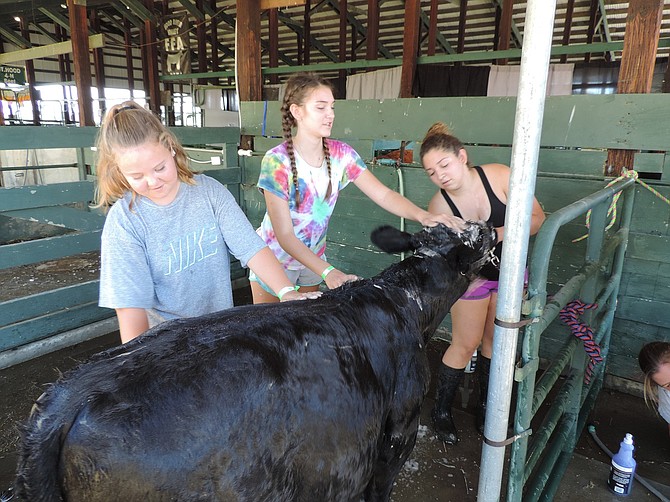 ANIMAL barns are open to fairgoers, though watch for gates and signs keeping visitors safe while 4-H and FFA kids care for their animals. Important notes: hand-washing stations are provided and should be used after you leave the animal areas. And keep clear of both hooves and spraying water!
Stories this photo appears in:

The County Fair is not all carnival rides and elephant ears. Nor is it all goats and quilt displays.