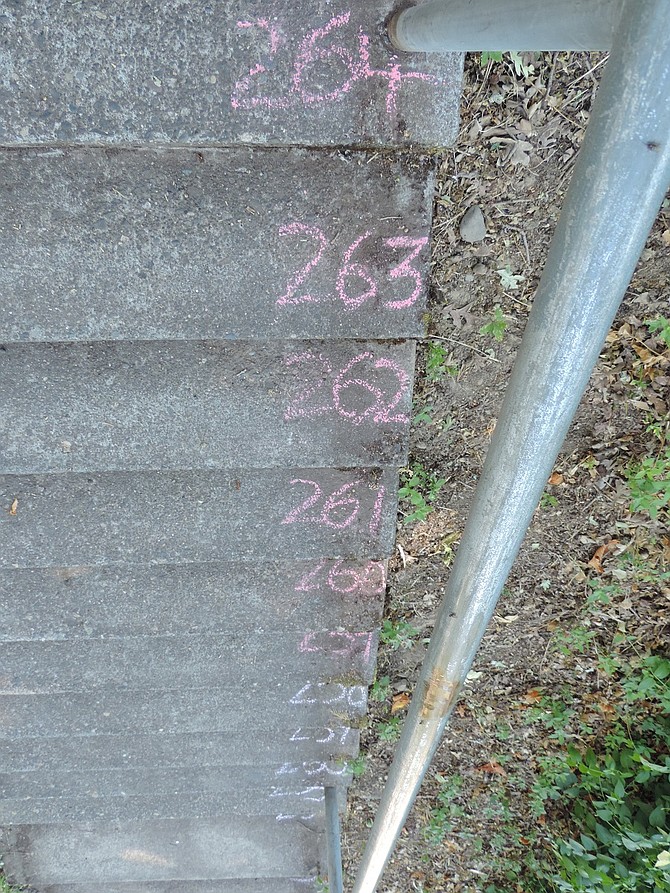 CHALK MARKS adorn the Second Street stairs again. Ali Hilden enjoys running, and helping others in the pursuit. Two years ago, The Porch put out a request to let us know who was responsible for the laborious process of numbering the stairs. We asked around to stores and individuals connected to sports and fitness, but it remained a mystery. Recently, frequent stairs user Mayor Paul Blackburn revealed it was Hilden.
Stories this photo appears in:

The Porch for July 29.