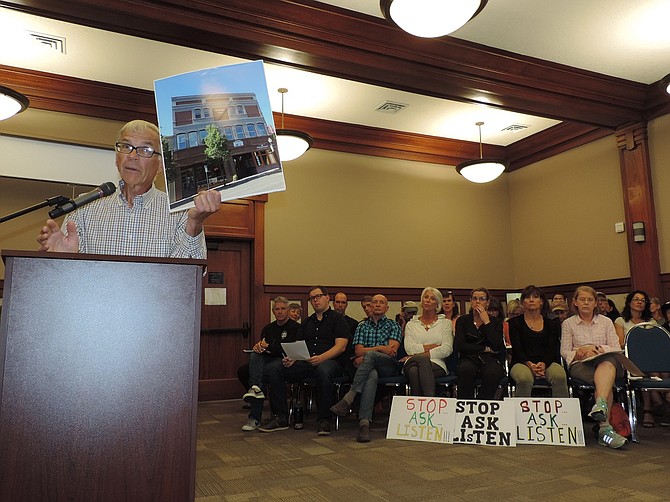 Plan opponent Jim Reed holds up a photo of downtown's historic Paris Fair, as an example of the kind of place the city should focus efforts for mixed-use housing density. "It stands as one of Hood River's most cherished landmarks and yet in today's market that kind of mixed use cannot be developed because of Hood River parking ordinance, which calls for a $15,000 in lieu fee per dwelling," Reed noted. He called for a hold on the concept plan "until they look at giving a tax incentive of 15 years to developers and a mandate that we use mixed use housing." Seated with signs, from left, are Bernie Boglioli, Wendy Boglioli, Lisa Sponhauer, and Jennifer Wilson.

Stories this photo appears in:

An unexpected 90 minutes of testimony the Westside Concept Plan dominated Monday's meeting of the Hood River City Council.