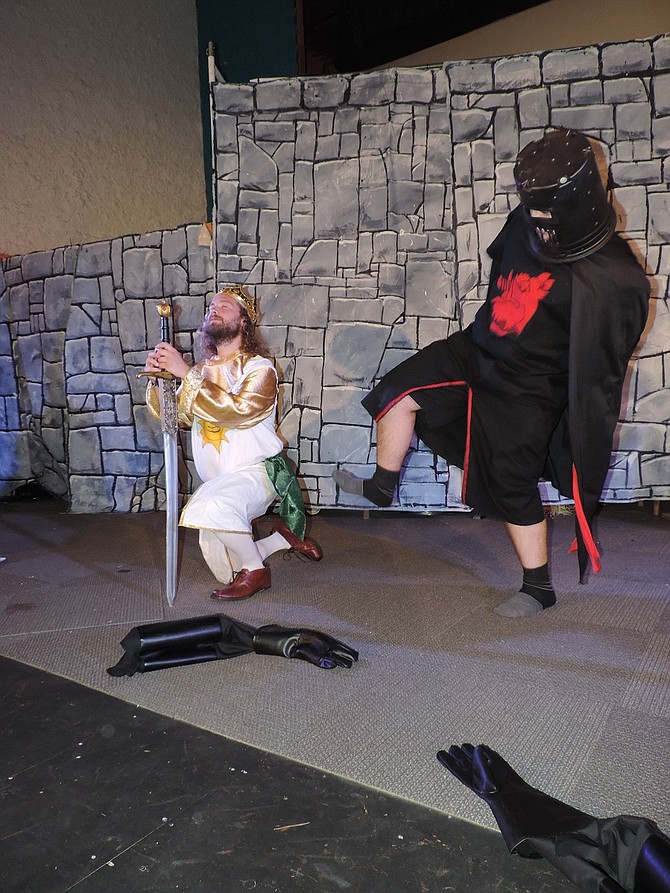 "IT'S ONLY a flesh wound": Lacking arms, the Black Knight (Paul Hargreaves) wants to keep fighting King Arthur (William Thayer-Daugherty).
Stories this photo appears in:

King Arthur and faithful Knights Bedevere, Lancelot and Dennis pursue the Holy Grail nightly for a couple of weeks in Bingen, parrying hilariously with the French Taunters, the irrepressible (and limbless) Black Knight, Tim the Enchanter, and others along the road to Cametlo. Er, Calmeto — Camelot, that is.