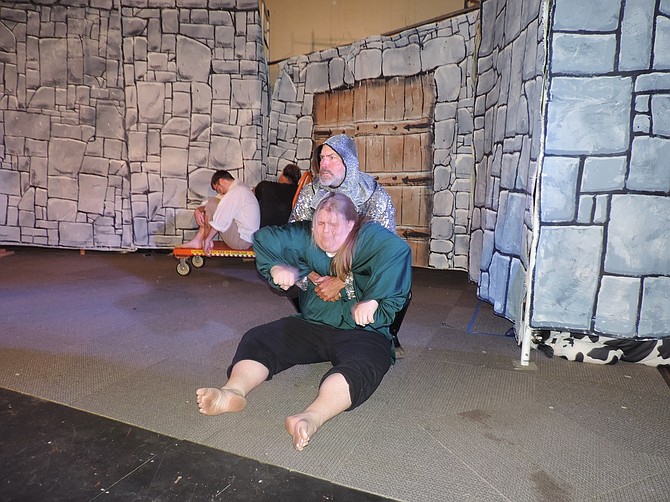 IT'S HERE, TOO: "I'm not dead yet," villager Aiden Tappert struggles to tell collector Tom Butler in the famous "Bring Out Your Dead" scene.
Stories this photo appears in:

King Arthur and faithful Knights Bedevere, Lancelot and Dennis pursue the Holy Grail nightly for a couple of weeks in Bingen, parrying hilariously with the French Taunters, the irrepressible (and limbless) Black Knight, Tim the Enchanter, and others along the road to Cametlo. Er, Calmeto — Camelot, that is.