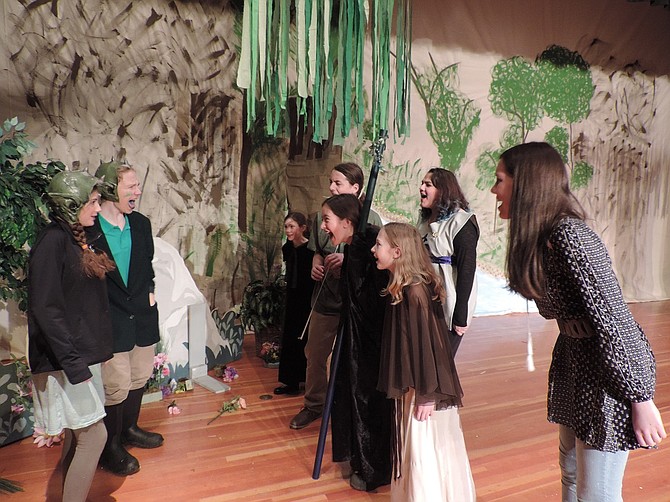 AT FIRST MEETING, orcs and humans scream in fear. From left are Drabb and Drood (Lelu Branch and Max Spears), and Phoebe Wood, Noble Williams, Julia Meyer, Lucy Hager, Julia Ortiz, and Aleyah Klapprich. "Game Night" performances are Friday, March 3 at 7 p.m. and Saturday, March 4 at 2 and 7 p.m. Tickets are $5 for adults and $3 for students and seniors at the door, or in advance at the Hood River Middle School office.
Stories this photo appears in:

The cast of Hood River Middle School students, with principals Brent Emmons and Ocean Kuykendall playing parents, performs the original musical written by Mark Steighner, musical director of Columbia Gorge Orchestra Association, while music teacher Anna Stipe directs.