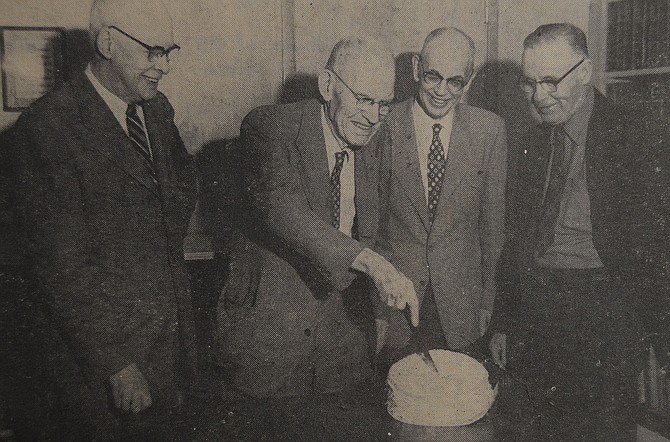 March 7, 1957 — John Baker cuts his 93rd birthday cake among friends, from left, Will Finney, Ray Lee and Don Nunamaker. Baker, one of the oldest practicing lawyers in the state, celebrated his birthday Friday. He has been a lawyer for 63 years and has been practicing in the Hood River area since 1910.
Stories this photo appears in:

Like the long skirt and the padded shoulder, Rudy and Harold's aging white Chevron service station building in Odell had long since passed out of style when the two partners decided to do something about it.