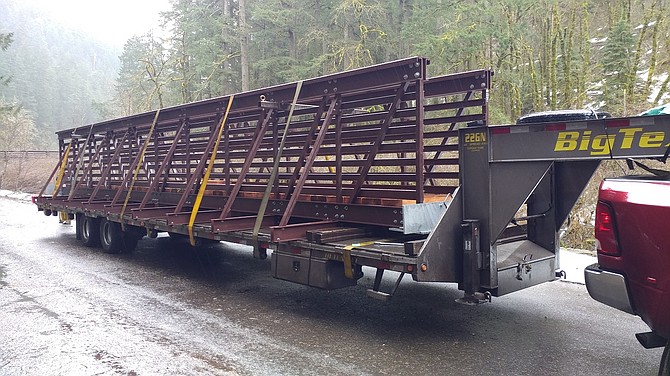 A NEW BRIDGE was delivered in late February to Tish Creek on Eagle Creek Trail. The 41-foot truss structure replaces an older bridge that was wiped out by a storm. A truck, pictured at right, towed the bridge to an area near the site, and a helicopter flew it the rest of the way.
Stories this photo appears in:

Crews installed a new 41-foot truss bridge at Tish Creek, along Eagle Creek Trail, on Feb. 28. A helicopter flew the old bridge away from the site and delivered a new one in its place.