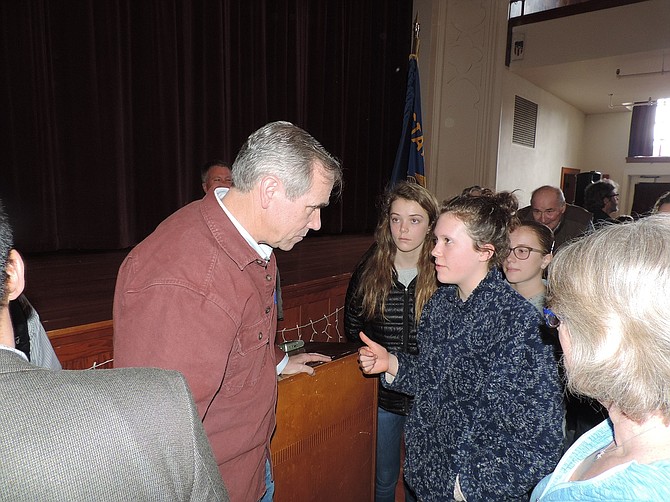 MIDDLE SCHOOL students Olivia Sumerfield, center, and Isabella Simpson speak with Sen. Merkley after the town hall. Several people at the town hall, including their friend, Josephine Stenn, had asked Merkley about President Trump's proposed military budget increase, which Merkley criticized in his remarks.
Stories this photo appears in:

Sen. Merkley speaks frankly on 'poor fits,'ill-advised spending in Hood River town hall
"A lot is going on federally," Sen. Jeff Merkley said to laughter Saturday in a wide-ranging town hall at Hood River Middle School Saturday.