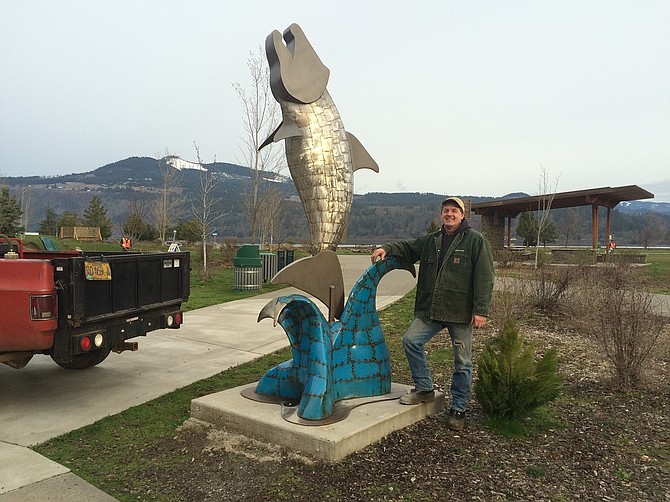 "Steel Head" is a 10-foot by five feet work of reclaimed painted steel and reclaimed 16 gauge stainless steel. Artist Ben Dye, shown, and Hood River artist MacRae Wylde, experienced in large-piece installation, moved it last week and bolted it to the pedestal at Hood River Waterfront Park. Four other pieces are within walking distance in and around the park, adjoining Shoreline Trail, and Turtle Island Foods, a block south. ("Steel Head" succeeds "Swan Song" by Hood River artist Whit Poor, which will move east to Best Western Plus Hood River Inn.)
Stories this photo appears in:

"Big Art" is in transition. Also known as Art of Community, the outdoor gallery is now in its third year with sites downtown, on the waterfront, and the Heights.