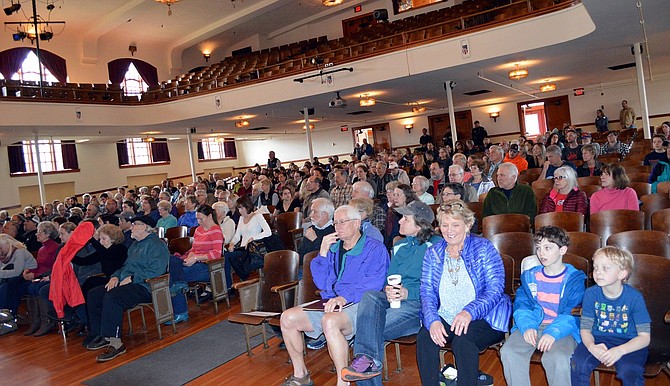 More than 200 people turned out for Sen. Ron Wyden's town hall meeting in Hood River on Saturday. The senator fielded widely varied questions from the public, and focused on the dominant matter of health care legislation.
Stories this photo appears in:

Sen. Ron Wyden (D-Oregon) brought in a crowd of more than 200 at Hood River Middle School Saturday morning in his 804th town hall meeting.