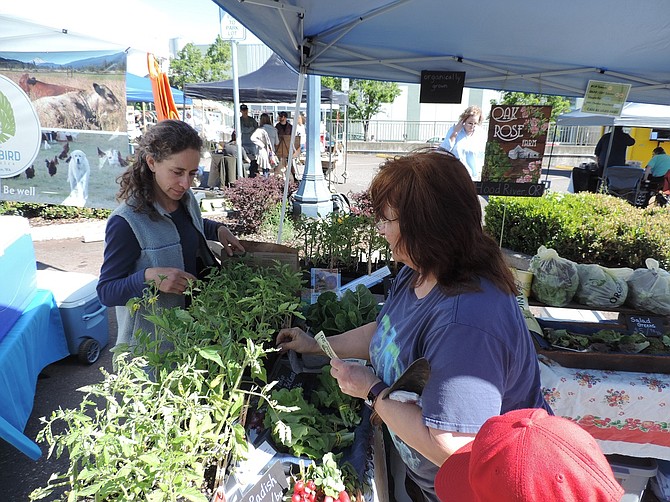 OAK ROSE Farm's Bonnie Cox, left, sells tomato starts Saturday to Jody Pink of The Dalles, who was already equipped with a trowel. Oak Rose, on Sunset Road west of Hood River, is among the market's newest vendors.

Stories this photo appears in:

It is market time again; the bounty of the Gorge is available to all.