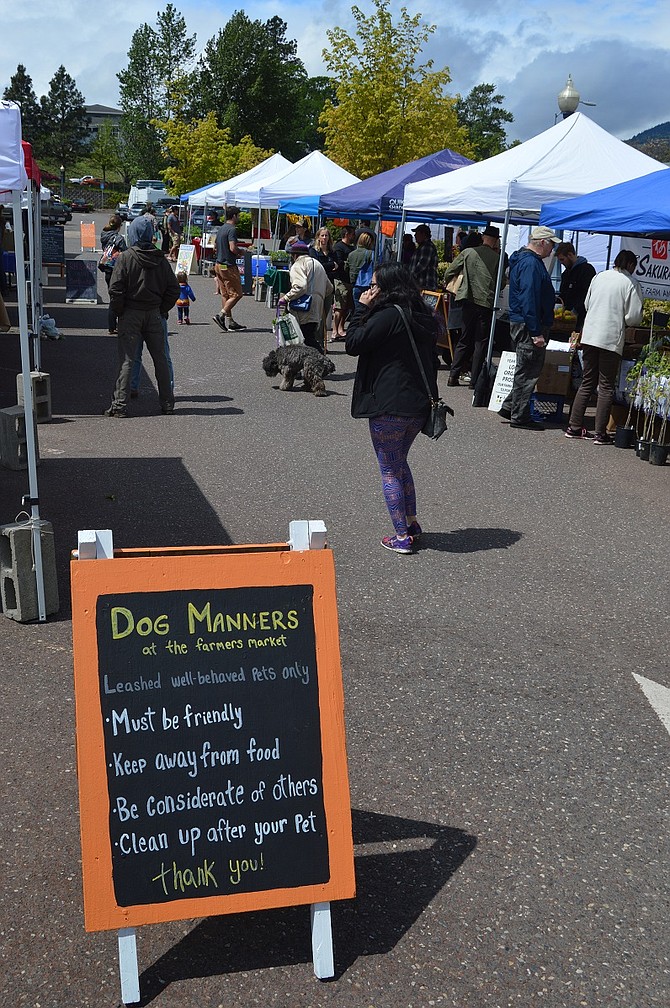 Dogs are okay at the market, but first exercise them (and all that entails), and note the instructions on the sign above. The markets are tobacco-free zones; that means smokeless products as well as vaping.

Stories this photo appears in:

It is market time again; the bounty of the Gorge is available to all.