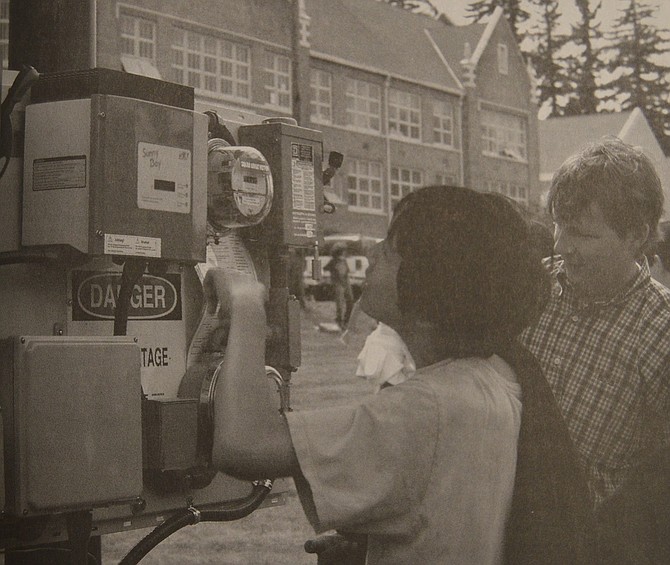 May 30, 2007 — Eric Wang, eighth grader at Hood River Middle School, and teacher Michael Becker check out the meters on the new solar collector for the school's greenhouse project. The installation was paid for with funds from a grant from the Bonneville Environmental Foundation and the proceeds from Doug's Sports' winter showing of a Warren Miller film. Photo by Esther K. Smith.
Stories this photo appears in:

The last week in May has been unusually hot in eastern Oregon, but Hood River Valley was cooler than most other areas, with high temperatures in the valley not to exceed the 90-degree mark.