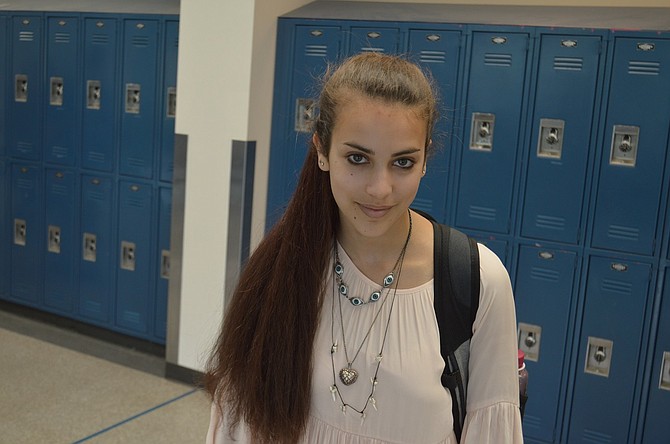 Olivia Acosta: University of Utah; theater tech and electrical engineering. "I'm excited and ready. I'm excited to be an adult and take care of myself, and make a contribution to society instead of just being a kid."
Stories this photo appears in:

2017 Graduation: HRVHS and Horizon Christian
Local high school students graduate next weekend, and they will be going in dozens of directions.