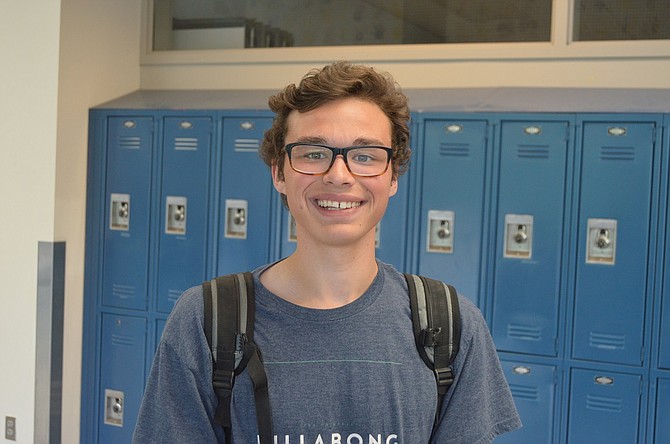 Bryson Cipriano: Central Oregon Community College. "I'm happy, but I'm also nervous and sad about leaving everybody. But I'm also happy because I'm leaving everybody. I'm nervous to live alone. I don't think the future looks too good, but as for my future, I hope I can make it as happy as I see fit."
Stories this photo appears in:

2017 Graduation: HRVHS and Horizon Christian
Local high school students graduate next weekend, and they will be going in dozens of directions.