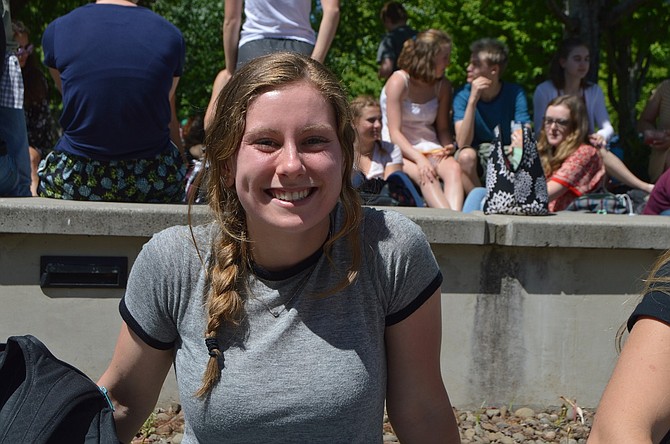 Kristen Gray: Pacific Lutheran University; nursing. "I'm excited and nervous — not really to graduate, but what's after that. I'm kind of scared to have to be on my own and not have my parents to depend on anymore. I hope that I enjoy nursing, because I don't really know — I don't have experience with that job career stuff. And I hope financially it's all going to work out."
Stories this photo appears in:

2017 Graduation: HRVHS and Horizon Christian
Local high school students graduate next weekend, and they will be going in dozens of directions.