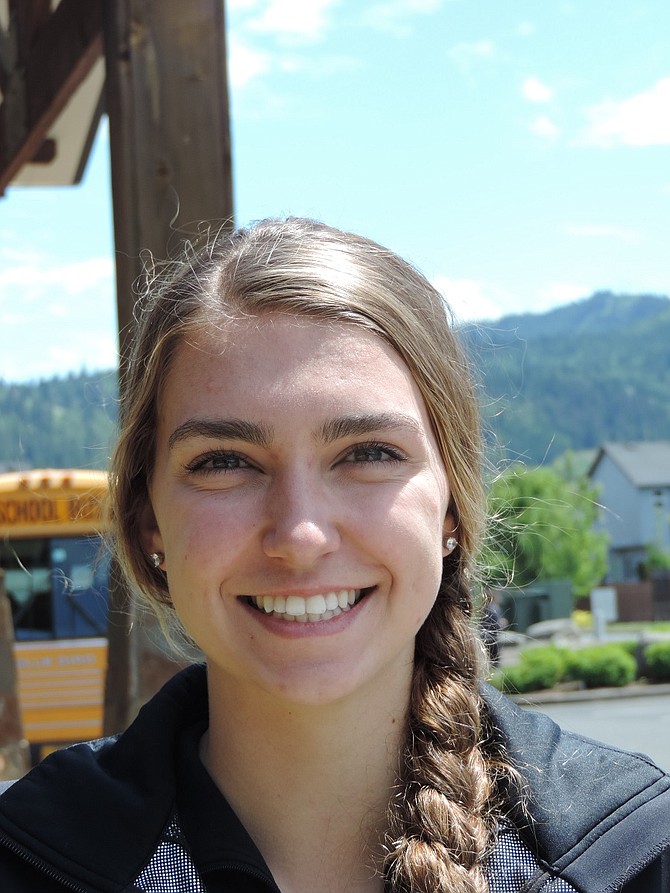 Jodee Hicks: Undecided, likely Multnomah University on a basketball scholarship. "I'm ready to be out of high school and be on my own and grow up a little. I'm nervous because it's going out in the world and discovering myself. I might go into the medical field. I don't want to become something that when I get out of college I won't have a job."
Stories this photo appears in:

2017 Graduation: HRVHS and Horizon Christian
Local high school students graduate next weekend, and they will be going in dozens of directions.