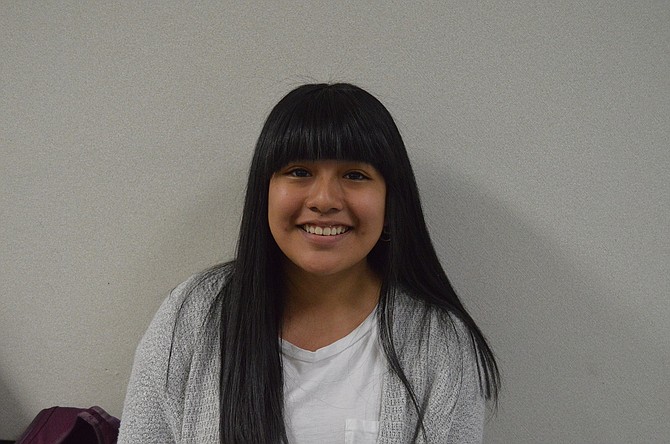 Oralia Linares: Western Oregon University; graphic design. "I'm excited because I just want to leave and do other stuff. I hope I can get a job where I'm happy, and go other places and travel."
Stories this photo appears in:

2017 Graduation: HRVHS and Horizon Christian
Local high school students graduate next weekend, and they will be going in dozens of directions.