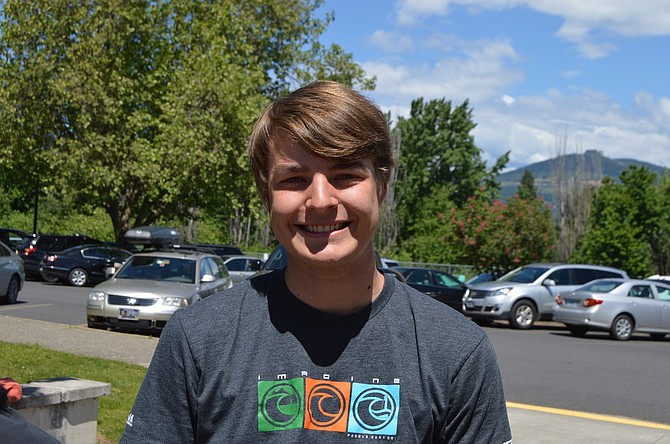 Joey Slover: Oregon State University Cascades; energy systems engineering, with a minor in sustainability. "I'm excited to be moving on to new things. High school is fun, but I'm ready to be elsewhere. I think there's a lot of decisions to be made about the fate of our planet. It's really important to realize how important our environment is. If we don't do something about it, nobody will fix it for us. Nobody will bail us out."
Stories this photo appears in:

2017 Graduation: HRVHS and Horizon Christian
Local high school students graduate next weekend, and they will be going in dozens of directions.