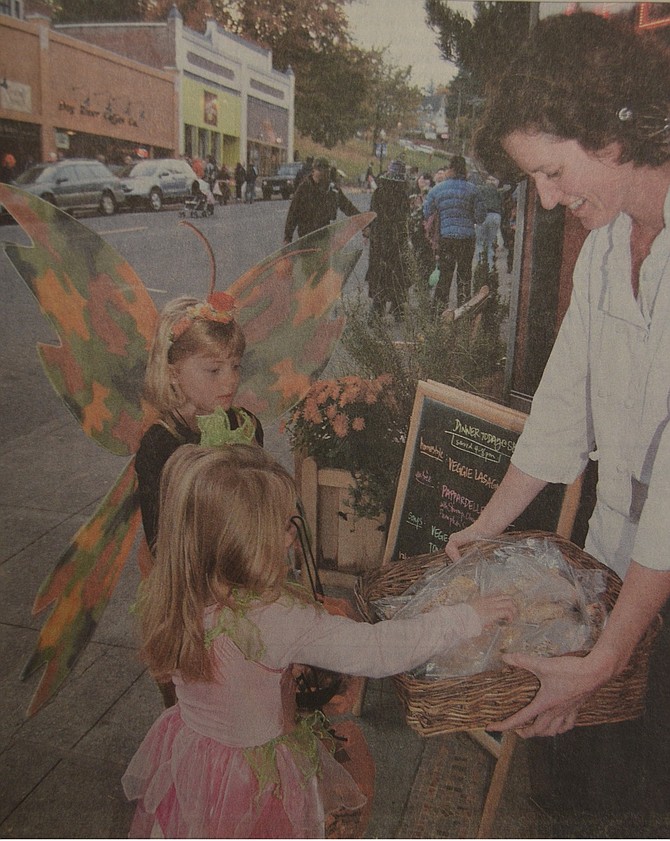 November 3, 2007 — Woodland fairies and sisters Makena and Kyla Zorza receive baked treats from Lindsay Gott of South Bank Kitchen at the Safe Halloween downtown event Wednesday. The downtown sidewalks — and other event sites — were crowded with princesses, cartoon characters, punk rockers, Bo-Peeps and Dorothies.
Stories this photo appears in:

Wy'east alumni were a little late for their homecoming this year, and a power outage drew the blame. Lights at the Wy'east field flickered and died as fans packed into the stadium overlooking a rain swept field. They failed to come back on, leaving the crowd to find its way home in the dark, wondering what happened.