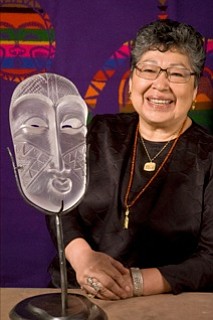 Artists including Lillian Pitt, above, will have works displayed at CCA in November.
Stories this photo appears in:
Columbia Center for the Arts will present a month-long, center-wide celebration of Native American art and culture Nov. 1-19. Visual arts in the gallery, performing arts in the theater, and classes in the studio will all focus on the artistic heritage of the Native American community.