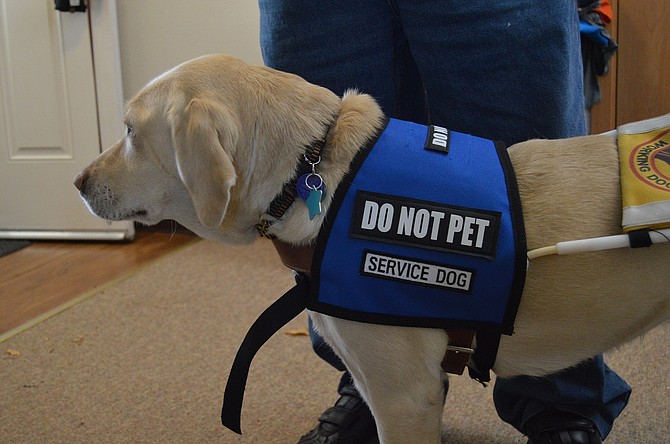 JOY, a licensed guide dog, helps Bill Caldwell, who is legally blind, navigate the outside world. Caldwell said that he's been having issues with people distracting Joy while she's working.
Stories this photo appears in:

'Give some consideration' to working teams
Bill Caldwell has had people distract his guide dogs before, but never like this.