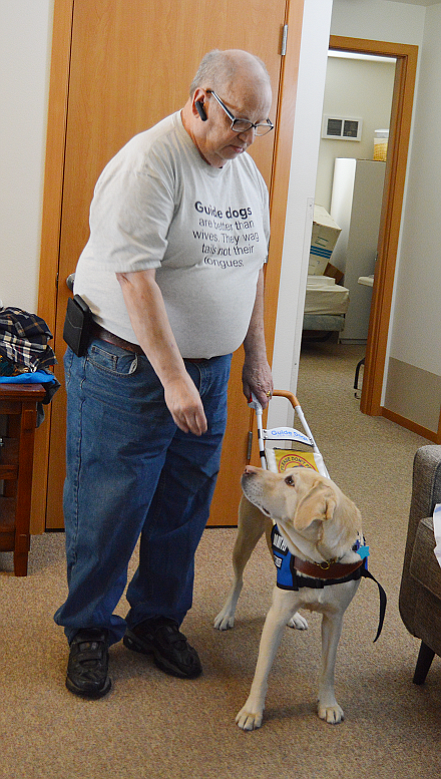 BILL Caldwell demonstrates how a clicker on Joy's collar — and a treat for a reward — help the guide dog get back on track after she's been distracted in public. Caldwell has had to put a "do not pet" vest on Joy to discourage petting.
Stories this photo appears in:

'Give some consideration' to working teams
Bill Caldwell has had people distract his guide dogs before, but never like this.