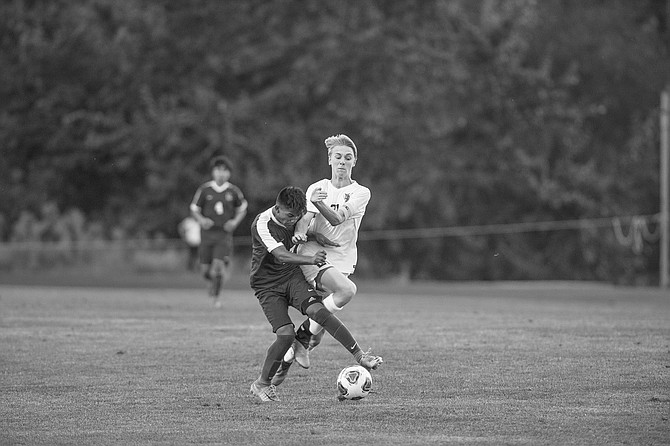 HRV Boys soccer in the first round of the playoffs knocked off Silverton 4-1 and Robby Running had himself a hat trick. Next up for HRV is a home matchup against Woodburn on Nov. 4 at 2 p.m.
Stories this photo appears in:

The HRV boys soccer team began their road to Hillsboro at home this past Wednesday night as they matched up against Silverton in the first round of the OSAA playoffs.