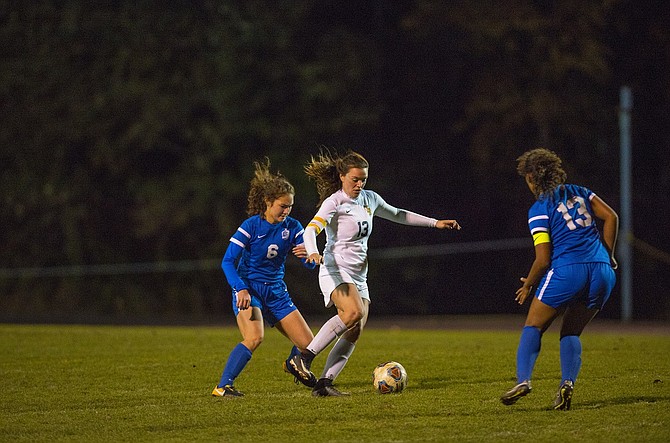 HRV Girls soccer lost 1-0 in the first round of playoffs to Hillsboro. HRV captain Claire Davies (middle) and Hillsboro captain Madison Ellsworth (13) went head to head in an intriguing matchup.
Stories this photo appears in:

In the first round of the OSAA playoffs, the HRV girls soccer team played a familiar opponent, one they've built a rivalry with over the years.