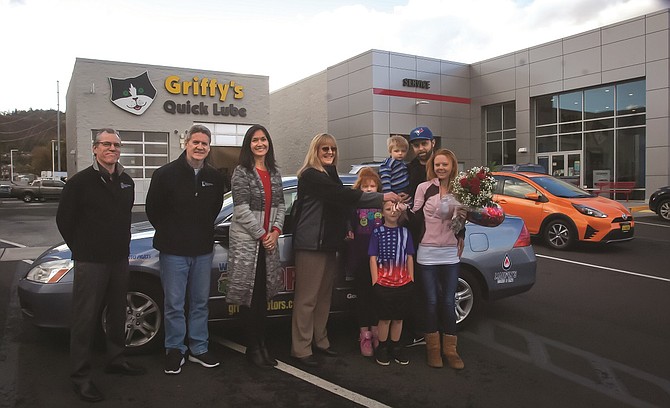 WHEELS of Hope keys are presented by Griffith General Manager Tammy McVane to Patrese Evans, far right, at the dealership in The Dalles. Left to right are Bill Nielsen, Randy Haines and Tammy Dirks with Bicoastal Media; McVane, and the Evans family, including Patrese Evans, Ryhin Evans, Trinity Evans, Cory Judson and Emery Judson.
Stories this photo appears in:

A single mom with three children received a vehicle Thursday in the third annual "Wheels of Hope" campaign sponsored by Bicoastal Media in partnership with Northshore Medical Group.