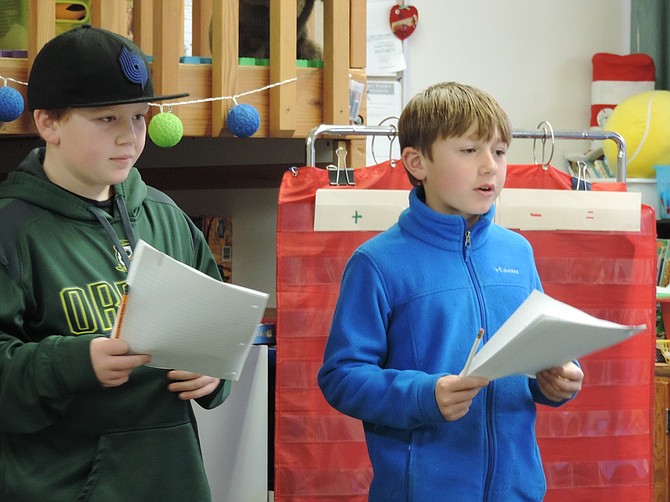 MAY Street student leaders Cashus Logan and Ethan Sheppard listen to students discuss what they'd like to see in a new Children's Park. In May, the city removed about a third of the structure for safety reasons. The structure will be removed and replaced sometime in early spring 2018.
Stories this photo appears in:

Slides, bigger monkey bars, a maze, and "a zip line straight to Mike's Ice Cream" were among the imaginative ideas students have called for in a redesigned Children's Park play structure at Ninth and Eugene streets.