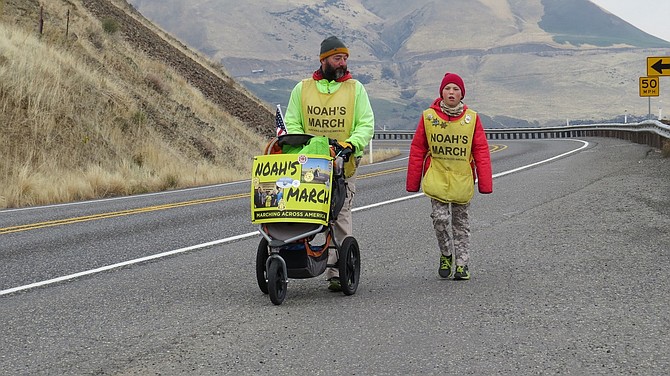 NOAH Barnes, 11, and his father Robert, started their 311th day on the road near Maryhill Winery Thursday and planned to make at least 17 miles that day along Washington State Route 14. They decided to travel the Washington side of the Columbia River because there would be less traffic than Interstate 84.
Stories this photo appears in:

Noah Barnes, 11, has burned through more shoes than other kids his age this year — he's on his 11th pair — but then, none of his peers are about to become the youngest person on record to walk across America.