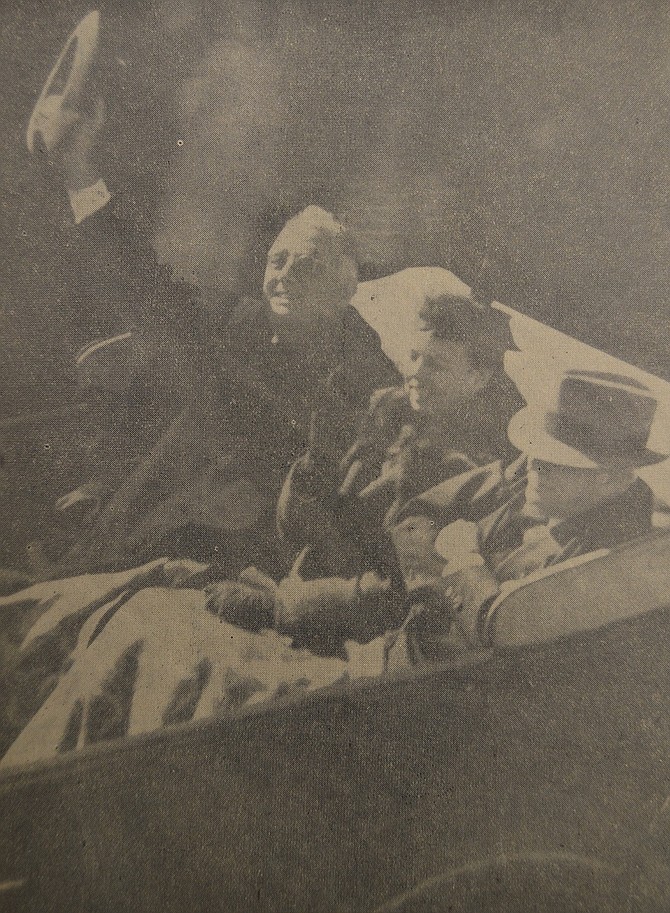 October 1, 1937 — From the Rialto Theater, News' photographer Howard Jones secured this excellent picture of President and Mrs. Roosevelt and Governor Charles H. Martin. Both the president and the first lady were obviously in a happy mood.
Stories this photo appears in:

The Hood River High School will close next Friday evening, Oct. 5, for two weeks to assist in the apple harvest.