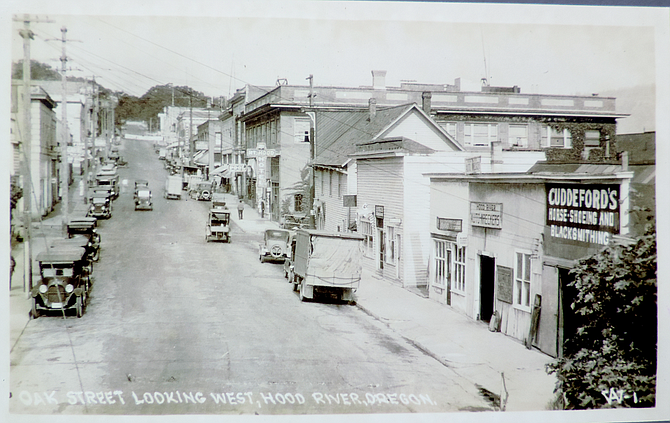 A 1920s photo of Oak Street, looking west, with the old Cuddeford's/Hood River Auto Wreckers at right.
Stories this photo appears in:

The old building bridged the downtown enterprises of three centuries. From 19th century blacksmiths through its machine shop era of the early- and mid-1990s, to the wind and water sports of the 20th and 21st century, the Schlosser family-owned Kayak Shed building had served multiple needs for more than 100 years.