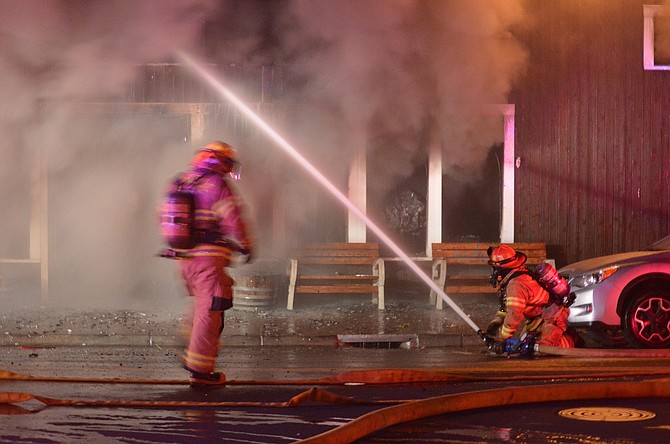 SMOKE billows in a surrealistic pattern in front of the building as firefighters battle Kayak Shed blaze on Sept. 27.

Stories this photo appears in:

The old building bridged the downtown enterprises of three centuries. From 19th century blacksmiths through its machine shop era of the early- and mid-1990s, to the wind and water sports of the 20th and 21st century, the Schlosser family-owned Kayak Shed building had served multiple needs for more than 100 years.

Kayak Shed fire spares documents
Wreckage revealed a "divine" result at Kayak Shed, which was gutted by fire on Sept. 27.